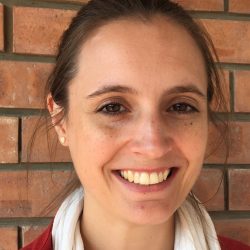 Why do you work at Nova Pioneer? What keeps you here?
I joined Nova Pioneer to have an impact in improving access to quality education in South Africa and be a part of redefining what education can look like in our world today. As I've learnt more about the model and seen the students engaging with their work it has made it clear that we are doing something great. I'm not often in the classroom but when I do get the opportunity to be, the students blow my mind with how they interrogate a subject and how deeply they think, no matter what age.
In my own role, I really appreciate the people I get to work with. I feel like my thinking is constantly stretched and it is great to be part of supporting our teachers and growing our staff to benefit the students. There's always something new we are working towards or working to make better to improve our staff's support and growth and it keeps me excited and motivated. My team is pretty cool too.
What inspires you most about your work at Nova Pioneer?
The opportunity to be innovative in the education space and to see it working. It's really rewarding to be creating systems that make growth paths for teachers so clear. It makes you appreciate how much goes on behind the scenes from mentors and managers to ensure that we all have opportunities to grow and continuously improve.
In what ways have you grown since joining Nova Pioneer?
Too many to count! To name a few: I've been taking on more and more responsibility and ownership of projects that I wouldn't have had the confidence to do before. I've been given opportunities to stretch my thinking of what we want to expect from people and how to build relationships and teams. I'm also more aware of the impact each team can have on the organisation as a whole. Learning the organisational dynamics in a network has been fascinating.
I transitioned from a school-based Marketing role into Talent. I felt supported by both teams and it was great to know that the Head of School really supported me moving into a role I was more excited about even though it wasn't great timing for the school.