In an increasingly diverse world, celebrating a culture's heritage has become a powerful tool for fostering unity and understanding.  Nova Pioneer Eldoret Girls  is proud of its commitment to honoring and appreciating the diverse backgrounds of its students and staff.
As such, they hosted their annual High School Heritage Day, a cherished event that brings together the entire school community to showcase and embrace the vibrant tapestry of cultures represented within their walls. This event offers an opportunity for cultural exchange, fosters inclusivity and builds a strong sense of identity.
Nova Pioneer Eldoret Girls students had a golden chance to proudly display their cultural heritage. Our budding innovators and leaders shared the richness of their customs and traditions, from traditional attire to authentic cuisine.
The 2023 event buzzed with a lively atmosphere as students, and school staff  showcased artifacts, photographs and interactive displays representing their respective cultures. This showcase of cultural pride allows our Novaneers to appreciate their own heritage whilst also learning about the diversity of their peers' backgrounds. Our students also had the chance to engage in meaningful cross-cultural interactions. 
Heritage Day is a tool that enables the school community to dedicatedly live up to our mission of building lasting connections among the leaders and innovators who will shape the future of Africa.  Through this, they are able to gain firsthand knowledge of different customs, traditions and practices through engaging presentations, performances and exhibitions.
The annual celebrations enable students to develop a deeper understanding and appreciation for cultural diversity, breaking down stereotypes and fostering empathy.  It encourages dialogue and fosters a spirit of curiosity and becomes a catalyst for building bridges of understanding between individuals from diverse backgrounds.
Heritage Days don't simply focus on traditional meals and coverings but also are an immense educational experience where students are encouraged to research and present on their cultural heritage, honing their research skills and public speaking abilities.
The event allows Nova Pioneer to incorporate multiculturalism into the curriculum, providing students with an interactive learning experience that expands their knowledge base and nurtures global awareness. We equip our students with the skills necessary to thrive in an increasingly interconnected world by fostering critical thinking and intercultural competence during the preparation and presentation sessions.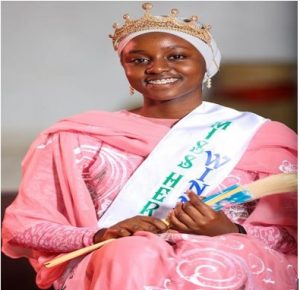 The winner of the 2023 edition was Hafsa Tunny Nasser. Join us in celebrating her as the reigning queen . She has begun her journey to becoming a leader in a globalized society. This is a good and true example of how our students develop leadership skills, teamwork, and an understanding of the importance of cultural sensitivity through their active participation and engagement during Heritage Day.
These qualities are invaluable in today's world, where collaboration and respect for diverse perspectives are crucial. We equip our students with the tools needed to be active contributors to their communities and ambassadors of cultural understanding with the goal of building a harmonious future.