At Nova Pioneer, we compliment our vigorous learning model with a variety of co-curricular activities. We ensure all students participate in various activities as they help them develop their skills and abilities beyond the classroom.
Some of the activities students in our Eldoret Girls campus have been participating in include;
World Scholars cup trip to Bangkok
Our students made their maiden international trip to the world scholars cup. During the competitions, scholars are expected to compete in various activities including team debates, collaborative writing and Scholars Bowl Challenge. We hope to scoop as many medals and awards as possible. Our students will also participate in various excursion activities in Bangkok city.They will also get to meet with students from all over the world. This will give them the necessary exposure that will further aid in their understanding of the world beyond what they know.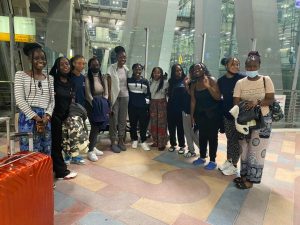 InterswitchSPAK
InterswitchSPAK is an annual pan-African competition aimed at re-igniting and incentivising the study of STEM (Science, Technology, Engineering, and Mathematics) subjects among secondary school students. 
Twenty of our students participated in the InterswitchSPAK competition this term and two of them; Ivy Bore and Natalie Edris appeared in the top 500 students in the nation. On August 30, 2022, they represented the school in the second challenge, and we are hoping for the best as we wait for the results.
We have a Robotics Club!
We established the club to encourage innovation among our students. Training sessions involve learners assembling the various components (diodes) from the given kits and programming them using Arduino chips to enable the kits to execute the given commands, during these moments learners get to discover and feel part of the Robotics. Professionals from the robotics field visit the school every week to equip students with the necessary skills to thrive in the robotics field.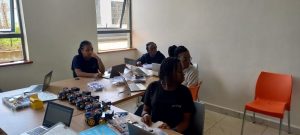 Music Festivals
Our students have been participating in the county  music festivals organized by the Ministry of Education. In the midst of intense competition, our students performed exceptionally well. A solo verse from Cannie Odinga will be representing the school at the regional level.
Sports Activities
Our students participated in the Kenya Secondary Schools Sports Association.  The girls took part in swimming, lawn tennis and badminton at the county level and will be proceeding to the regional level.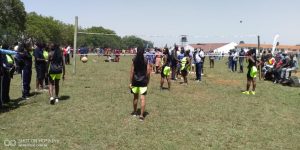 Wavumbuzi Entrepreneurial Challenge
 This is a six-week competition that encourages students to cultivate an entrepreneurial attitude and qualities like self-motivation, self-efficacy, resilience, initiative, and creative thinking which are the traits that will enable them to succeed in the global workforce and lead the way in job creation. 16 of our students will be representing the school in the challenge. They will take part in a series of micro-challenges that will expose them to useful entrepreneurial mindsets and concepts. 
Enrollments for Grade 7 and Form 1 2023 are currently ongoing in our Eldoret Campuses.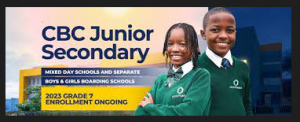 Click here to process your child's application.