Any school set-up is made up of students who are gifted differently. As a result, our teachers always task themselves with ensuring each student is challenged through a wide range of activities that cater to all these different ability levels in the classroom.  We use different methods to enhance learning outside the classroom such as academic competitions.
The Math Challenge is one of the unique strategies Nova Pioneer incorporates to enhance the students' learning and capture the imagination of the class as this motivates the learners to put their best foot forward. 
Academic competitions enhance learning as it help inculcate a number of new skills and values such as resilience, the importance of teamwork, turn-taking, effective communication, risk-taking, and decision making. All these are important to cultivate in students as they contribute to one's character.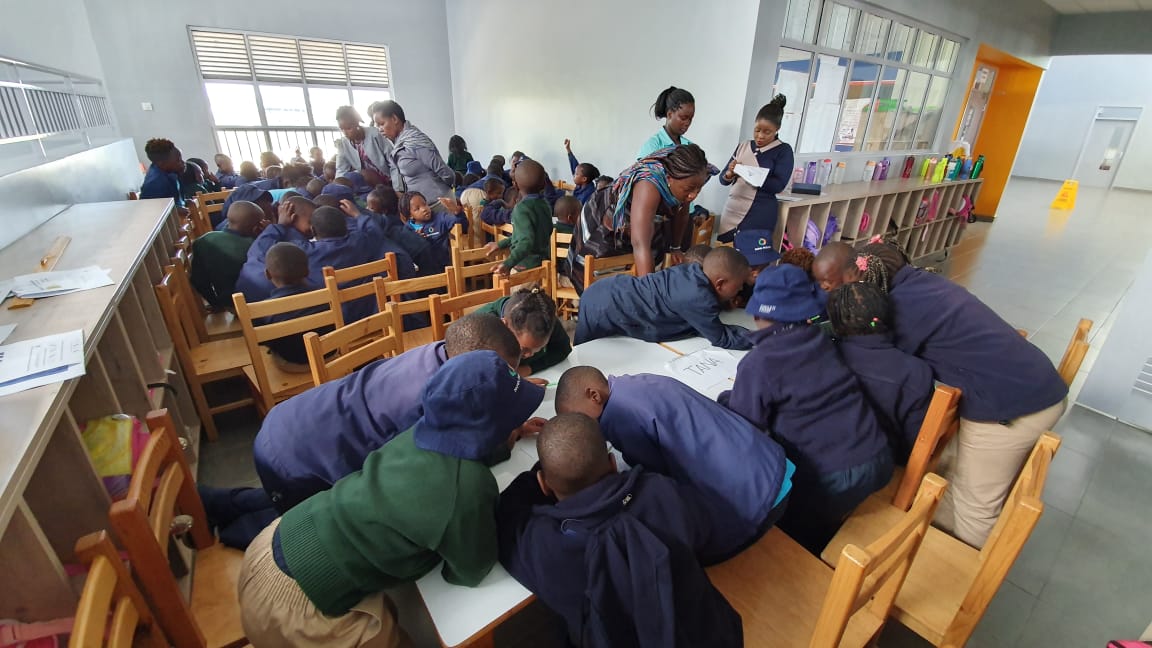 In preparation for the challenge, the learners were involved in timed in-class Mathematical activities and took home Math Puzzles that they also practiced solving with the help of teachers at school.
The major role of the teachers during the Math Challenge was to act as the judges, scorers, timekeepers, and most importantly, motivators.
The students were grouped according to their house teams (Zambezi, Tana, Volta and Congo). They competed in Mental Math activities, solving Math Puzzles and answering fun Math trivia questions. 
The Math Challenge results were as follows: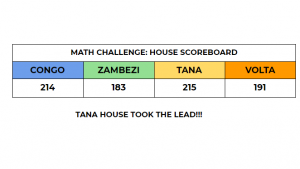 Tana house takes the lead
Tana, the winning house, took part in a glory dance around the school in praise of the hard work they put in towards the Math Challenge.
Academically, the Math Challenge plays as an alternative and fun learning way to acquire Mathematical skills and concepts. This is important because when children have fun in their learning, they are much more likely to achieve their full learning potential.
Written by Julie Nyauma (Associate Dean of Learning & Instruction at Nova Pioneer – Athi River campus)