Nova Pioneer recently congratulated three students who were chosen to participate in Yale Young Global Scholars Programme and spend two weeks at Yale University.
Yale Young Global Scholars is an academic enrichment and leadership programme that brings outstanding high school students from around the world to Yale University or Yale Center Beijing for intensive two-week sessions each summer.
With participants from 120+ countries across the world for the 2019 cohort, Kenya had a strong representation with a total of six students selected to join the program in  July.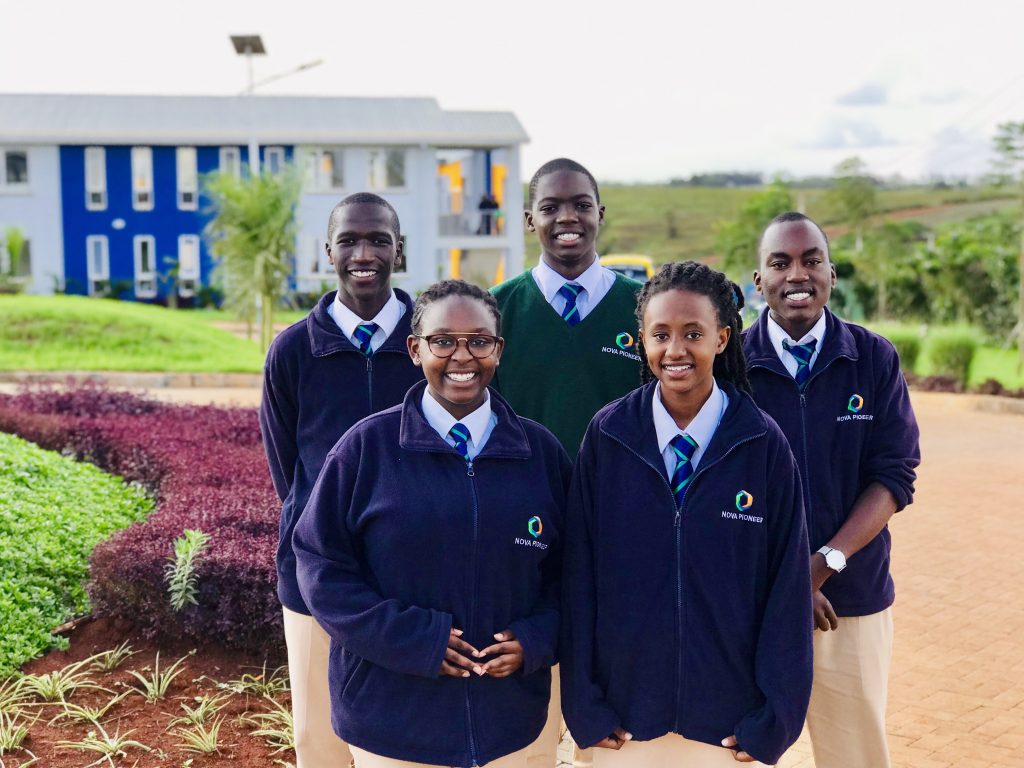 Nova Pioneer scooped half of those spots which saw three of our students spend two weeks at Yale University in July. Speaking to the elated students earlier, they took some time to share about their hopes for the impact the programme will have on them with warm words.
George Nyarumba
George Nyarumba, a Form Three student was part of the Frontiers of Science & Technology cohort and that took place in  New Haven, home of Yale University. Take a look at what he had to say about his experience.
Wangui Waweru
Wangui Waweru, a Form Three student joined the Biological & Biomedical Science track towards the enthused about the fact that she learned more about the medical field which she has long been interested in as well as connecting with like-minded counterparts from all over the world!
John Nderitu
John Nderitu, a Form Four student, was part of the Applied Science & Engineering track, kicking off in mid-June mentioned that he is looking forward to a holistic learning experience that will widen his worldview. 
Post School Success Team
Today's students have an exceptional array of options available to them after completing high school, but the path to post-secondary success is filled with uncertainty and challenges — both for young people and the adults who support them. Also, as the parent of a teen who is about to complete their secondary education, you may wonder what options your child will have after high school. 
Our Post School Success team helps students looking into this path answer questions that they may have about the process, including how the application process works; what educational programmes are available and which may just right for them? The team supports students by alerting Nova Pioneer students to Open Applications and Open Days, as well as help them with their application process.