I love teaching because I am helping shape the life of a learner. Watching my learners accomplish milestones is always rewarding to me. Some of the accomplishments include: seeing a child learn a routine to a point where I don't have to give reminders,  watching a once reserved child stand before a whole class or a school and do a presentation, a skit or lead a baraza, seeing a child hold a writing tool and write letters or their name, read a word, create a car using objects and most recently witnessing the impact of the virtual learning program in my students. Teaching is truly a blessing.
My career in teaching began nine years ago when I had my second child. This was sparked by my interest to know more about children and their growth. The more I read, the more I became fascinated. My first course was in Management of Information Systems. I then enrolled for a certificate in Child Development and Education and that's how my teaching career started. I later went back to do a Diploma on the same. It was amazing, Children are amazing.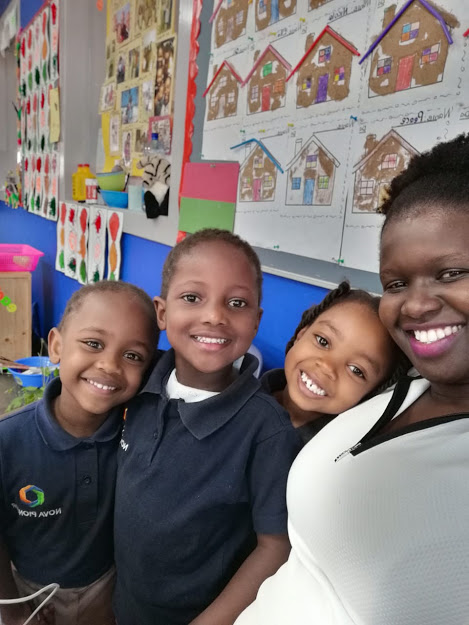 Adapting to change
When the announcement was made that schools would close in March, it didn't seem so serious at the time. We thought it would only be a few days or weeks. It took a different turn and it felt so surreal. Not being able to interact with your students on a personal level is not easy. Having to shelve the goals you have on student growth especially when it comes to skills such as building collaboration was also not easy.
But just like with all circumstances in life, we must learn to adapt. As a school, we decided to make the switch to online learning. Being an innovative school we were able to adapt so well and so quickly to virtual learning. All teachers have laptops and are tech-savvy which came in handy as we made the switch to online learning.
Virtual learning means putting in more effort at connecting with your students as they won't be seeing you the whole day as they have been used to. It also involves ensuring values and virtues are instilled so they can continue the good behaviour at home, connecting more with their parents and creating content that they can understand and work on with minimal supervision. It's a whole new level of growth for both teachers and students and I have fully embraced it albeit, I  miss my homeroom.
Helping learners get on board
My students found it hard to understand why they needed to stay home because all they wanted was to come to school. We had to take time to really explain and make them understand why they couldn't come to school or spend time with their teachers and friends. It is important to us that we empower our students with all the necessary information on current happenings.
We did a lot of educating on coronavirus as well, and preventive measures. The school counselor also prepares weekly bulletins to help students manage different challenges during this period and it's going on well.
In the beginning, there were some challenges as both teachers and learners adapted to virtual learning. One of the challenges was classroom management, use of technology for the students and finding a balance with the parents especially those with young ones who need close supervision, for both parents working from home and those leaving for work.
Another challenge is not having all your students for a meeting and especially if it's a meeting where you want to set expectations for the week, talk about a value that needs to be lived out that week and a culture principle to be shown at home.
Timetables and Schedules 
For the lesson delivery of our virtual learning program,  I go through the lesson plan and internalize it. I then check on what I need like props and prepare a background or realia for the lesson.
I then prepare a powerpoint that I can share with the students during the lesson and we go through it with my line manager to see if there are any additions or omissions that I can make for excellence. The powerpoint in my case has to be child friendly with relevant videos and images as I prepare lessons for 4-5 year olds.
After that, I do a recording of my lesson using zoom and then upload it to google classroom where all students can access it.
We have our morning meetings with the students via zoom for 30 minutes from 9 am. This is where we set expectations and introduce topics and themes for the week.
Students then access lessons via google classroom and these are pre-recorded for ease of access at any time during the day. We also have live lessons that run through the day with breaks in between for the upper grades.
Impact of Virtual learning
Virtual learning as I said before is a blessing. There has been tremendous growth in our students especially in regards to technology. 
Some students are able to log in to their classroom or own meetings and join with minimal supervision. We have students uploading work and submitting assignments on google classrooms. This has made us realize that our students are go-getters, problem solvers and true innovators.
Students have also learnt to be self- managers and this is where our weekly values come in. They want to show integrity, responsibility and honesty so they do their work even in the absence of their parents especially those who are away at work.
And for a primary school student to be able to join an online class, work on assignment and submit it via google classroom, that is a great achievement. It means we are truly getting it right when it comes to developing a school of innovators and leaders.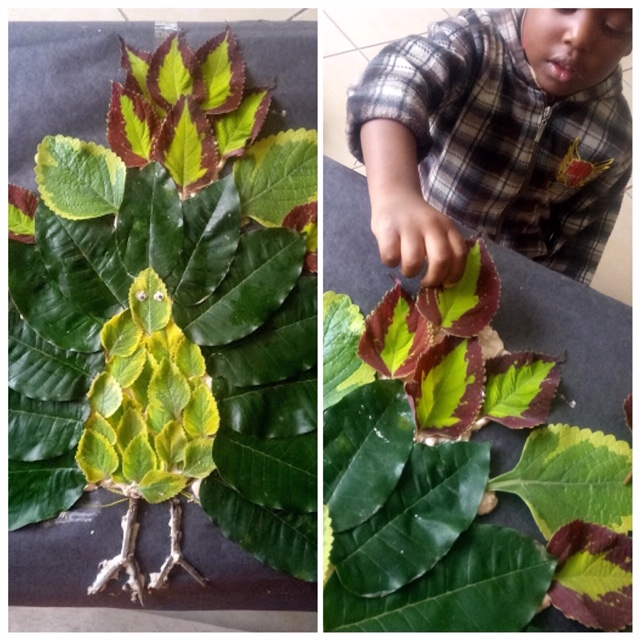 Adapting & learning at the same time
Online learning has come with some great advantages as well. I have noticed that my students have adapted some skills that they would not necessarily have easily grasped within the normal classroom set up.
Time management skills: Being at home means a lot of distractions and for students to adhere to the strict timetables set is an achievement. Being able to log into a meeting or online class ,find time to do assignments and submit before the deadline and not getting distracted by things like TV and movies is real growth.
Technology: Students being able to log into meetings, learning to use the mute and unmute feature when answering questions, learning to put their hand up if they have a point to put across or if they want to answer a question, submitting work online. These are real achievements that students have come to learn as they adapt to online learning. 
The other day a student asked if I could log into my computer and see her helping her aunt to bake a cake. I was so impressed because this is a four year old who already knows that nothing is impossible when it comes to technology. Of course, I enjoyed watching her cook as she explained to me everything that she was doing.
What we have achieved so far
Continued learning : Our students have been able to learn and gain more knowledge despite the pandemic. We have had great projects going on ,built reading skills, had fitness programs and the list is endless.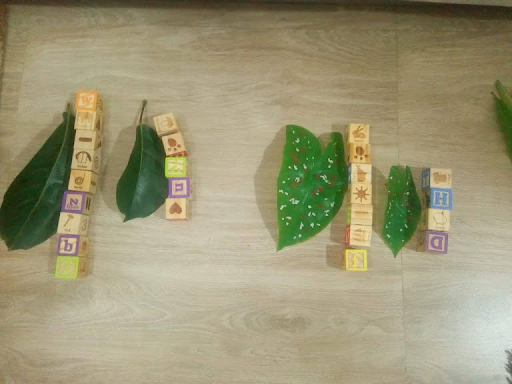 Keeping connections alive: I can't imagine not being able to connect to my students for such a long time. Virtual learning had enabled this and it's been amazing.       
Close parent-teacher interactions: We have managed to connect more with parents due to virtual learning and this helps us understand students' background. Getting to know each other and build relationships and connections which are in turn beneficial to the students.
Favorite Moments
Students enjoy the live meetings, seeing their friends and being able to ask and answer questions from home.
Some students are also happy to be spending more time with their parents and while initially it was difficult because of 'My teacher doesn't do it like that' syndrome, they have become accustomed to it and are now happier.
Students also love the projects that they get to do at home. Two weeks ago we tasked them with creating a weather chart, recording weather for the day and becoming a meteorologist. At the end of the week, they were required to give a report of the week's weather. They were quite excited about it.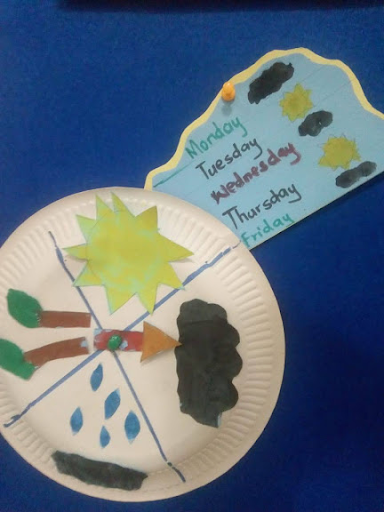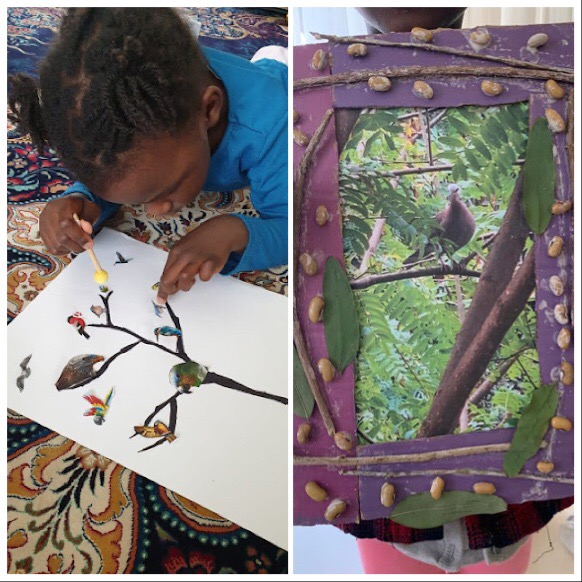 The idea of having their own email addresses has also been well received ,the independence that comes with owning your own address where you can log in and access lessons as well as submit assignments.
I am remarkably proud of our students, on the Joy of Learning & High Expectations exhibited from the inception of our virtual learning program up until now. They are truly the future innovators and leaders that will shape the continent.