Chinezi Chijioke
CEO
Chinezi was previously the Head of McKinsey & Company's African Education Practice, where he worked for eight years with over 25 countries' school systems across the world. Chinezi began his career as a mathematics teacher, and holds an MBA and a Masters in Education from Stanford University, and a B.A. with Honours from Harvard University.
Oliver Sabot
Chief Development Officer
Oliver previously served as the Executive Vice President for Global Programs at the Clinton Health Access Initiative working on health and education priorities across the globe. He is also co-founder and board member of innovative East African education startups Spire (Kenya) and Kepler (Rwanda).
Damany Gibbs
Chief Financial Officer
Damany was previously a founding team member of Bain & Company's Africa practice. Damany previously worked across New York, London and South Africa for Morgan Stanley. He holds an MBA from Harvard Business School, a Masters in Economic & Social History from Oxford University where he was a Rhodes Scholar and a BS from Cornell University.
Dai Ellis
Director
Most recently, Dai served as CEO of Excel Academy Charter Schools, one of the highest-performing school networks in the United States. Previously, Dai led the Clinton Foundation's work on health care products in the developing world. Dai holds a JD from Yale Law School and earned his bachelor's degree at Harvard University.
Christopher Khaemba
Director - Kenya
Chris is the former headmaster of Alliance High School and founding Dean of the African Leadership Academy in South Africa, and is widely regarded as one of Africa's leading educators. Khaemba has also served the Government as the executive for education, youth affairs, children, culture and social services.
Nova Pioneer Management
Abimbola Pariola
Global Managing Director, Property
Antony Gatandi
Operations Leader, Kenya
Belinda Godfrey
Managing Director, South Africa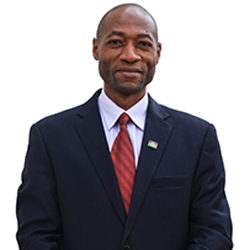 Charles Tsuma
Head of School, NP Kenya Boys Secondary
Chloe Selfe
Marketing Lead, SA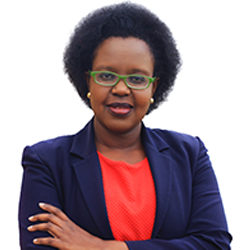 Christine Kathurima
Head of School, Tatu Primary
Claudia Pienaar
School Leader, NP Paulshof Primary
Danae K. Pauli
Managing Director, East Africa
Des Hugo
Academic Director, South Africa
Gavin Esterhuizen
Executive Head, NP Ormonde
Irshaad Varachia
Property Leader, South Africa
Jeanine Kerr
School Leader, NP Midrand
Kelsey Keech
Learning Design Lead
Lesego Puso
Global Brand Lead
Martin Jaravaza
Finance Lead, South Africa
Natalie Coleman
Chief Operating Officer
Dr. Nduati Nyaboke
Head of School, NP Kenya Girls Secondary
Nicola Hopwood
Global Systems & Analytics Lead
Njeri Nyindo
Global Director of Talent
Patrick Wambua
Finance Lead, Kenya
Dr. Paula Gordon
School Leader, NP North Riding
Rahel Wondwossen
Chief Academic Officer
Wagikuyu Miring'u
Marketing Lead, Kenya