Nova Pioneer Schools for Innovators and Leaders, recently celebrated their Midrand students' Cambridge Checkpoint results. Nova Pioneer students achieved scores ahead of the international benchmark for English and Science, whilst staying at pace with international trends for Maths. 
Nova Pioneer is a pan-African independent school group that builds and operates world-class, affordable schools, offering students grades from preschool through to secondary. The school group offers Cambridge, an internationally accredited curriculum, where students can write their Checkpoint, IGSCE, AS-Level, as well as their A-Level examinations in their 13th year.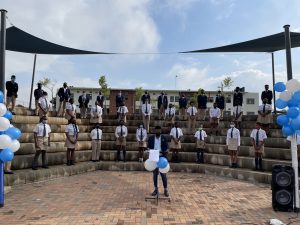 Nova Pioneer Midrand's current Grade 7 and 8 students participated in the Cambridge Primary Checkpoint last Spring. Whilst normally administered only in the Grade 6 year, the advent of COVID in 2020 resulted in significant interruptions in the administration of these exams by Cambridge International. The disruptions as a result of COVID over the last two years have made the results achieved by these students even more impressive. 
At the prize giving, Nova Pioneer acknowledged their Grade 7 top achievers for the 2021 Checkpoint, including –
Shalathi Shikwambana for English and Maths, as well as being the overall top achiever in the grade
Lwandile Mhlungu for English and Maths
John-David Malaba for Maths
Casey Oosthuzien for her top performance in Science  
In Grade 8, Nova Pioneer celebrated – 
Kgosi Kekane for his top performance in Maths
Kayden Reddy for Maths, as well as being the overall top achiever in the grade
Yuveer Ramalal for Maths
Xolisa Luthi, the school leader for Nova Pioneer Midrand Secondary, said that he was thrilled to have this opportunity to engage in the assessments, which provide insight into how Nova Pioneer students are progressing in their mastery of the curriculum and in their readiness for Secondary school.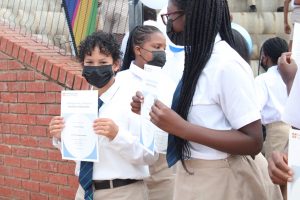 Mr Luthi expressed gratitude to the Nova Pioneer teachers and leadership team. "Our students' impressive results reflect their tremendous diligence and tenacity, as well as the unstinting support and inspiration of their teachers. We also thank our parent community for their continued partnership".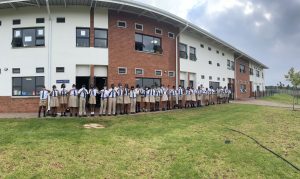 Nova Pioneer is currently operational in both South Africa and Kenya with the mission to develop generations of innovators and leaders who will shape the African Century. Nova Pioneer Midrand Secondary School opened its doors in January 2022 and welcomed their inaugural class of Grade 8's. The school will expand teaching and learning to accommodate families of Grades 8 to 13 students in the Midrand area and is now enrolling for Grade 9.